If you are interesed in booking: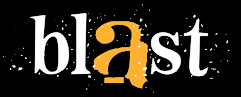 Please send us an email with your contact information as well as an approximate time line
along with some details about how we can accomodate your needs.


booking@megshows.com


You can always reach us by phone at: 917.862.3667.

The main site provides information about Blast with regard to our history, awards, tours, reviews etc.


MAIN BLAST SITE
You may also follow this link to the Mason Entertainment Group main site
where you can learn about our other productions.


MASON ENTERTAINMENT GROUP
Sincerely,
James H. Mason

C.E.O. Mason Entertainment Group


FOR ANYTHING AUDITION OR EMPLOYMENT RELATED, PLEASE CLICK ON THE EMPLOYMENT LINK BELOW

CASTING AND JOBS